Spay Neuter Now Mobile Clinic
All Spay-Neuter-Now spay/neuter assistance programs require clients to fill out an application for assistance.
Program eligibility includes:
Income-Qualified Households for Cats & Dogs
Military Households for Cats
Caretakers of Unowned, Stray, Feral, Colony or Barn Cats
Spay-Neuter-Now's Mobile Clinic is a subsidized-cost mobile clinic specializing in high-quality, high volume spaying & neutering operated by licensed veterinary professionals and volunteers. SNN mobile clinics run year-round based on our veterinarian availability and primarily operate in St. Lawrence, Jefferson and Lewis Counties in Northern New York State. Clients from outside our immediate operational area are welcome to apply.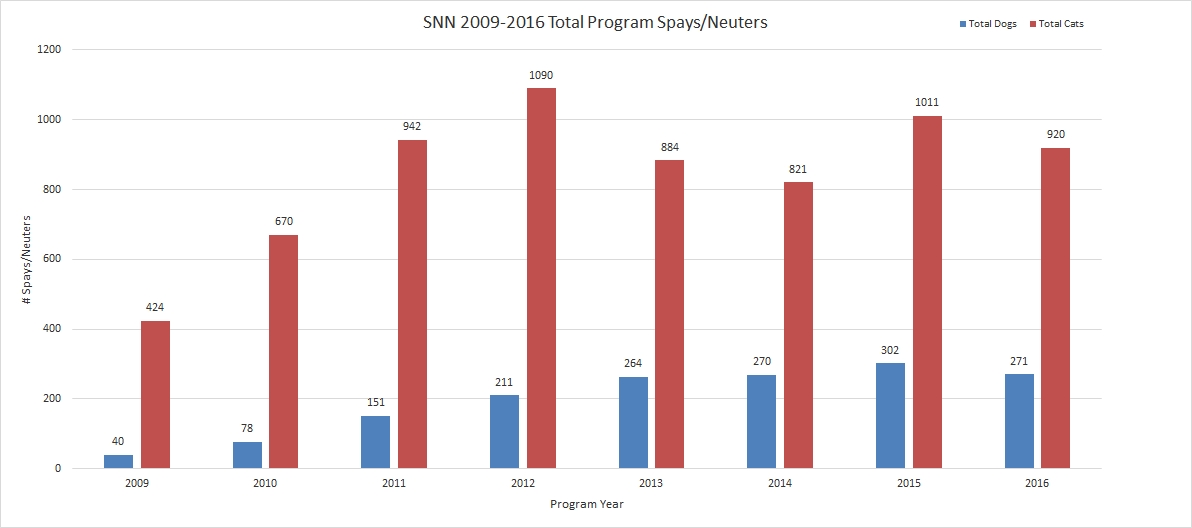 Cat Flat Fee Surgery Package:
Dog Flat Fee Surgery Package :
$100.00 (Under 25lbs)
$120.00 (26lbs-50lbs)
$140.00 (51lbs-75lbs)
$160.00 (Over 75lbs)
Spay/Neuter Flat Fee Surgery Packages Include:
Spay/Neuter Anesthesia, Surgery & Pain Management
Rabies & Distemper (FVRCP/DA2PP) Vaccinations
Flea Treatment & Check/Treatment for Ear Mites
Program fees are subsidized by donations and and do not reflect the actual cost of the surgery, services, supplies or treatments provided by SNN. The market value of the spay/neuter surgery packages is $150-$500. The SNN Mobile Clinic is not a full service veterinary clinic.